South Africa is only becoming worse with human trafficking, each day the kingpins come with a strategy to lure girls. There's a new strategy that is happening now, and I fear this one will finish our little girls. So they text you on WhatsApp, and tell you they got your number from facebook. They tell you they are from England and representing Fashion world store, they are looking for models. They will send you all the information they require. So here it's where it gets twisted, when you say you are not interested they try to convince you, but if you stick to your decision they tell you to look for other girls who are interested. They even go as far as telling you that they will give you commission of R5000 for each girl. But how on earth is this possible, you get R5000 just for looking for a model? It rings a bell, this is how to it obviously tells that it's human trafficking. They tell you they want 20 girls so you will get R100 000 if you bring the 20 girls. Does it even make sense, so be on the lookout, please don't be the one selling girls unaware. See screenshots below.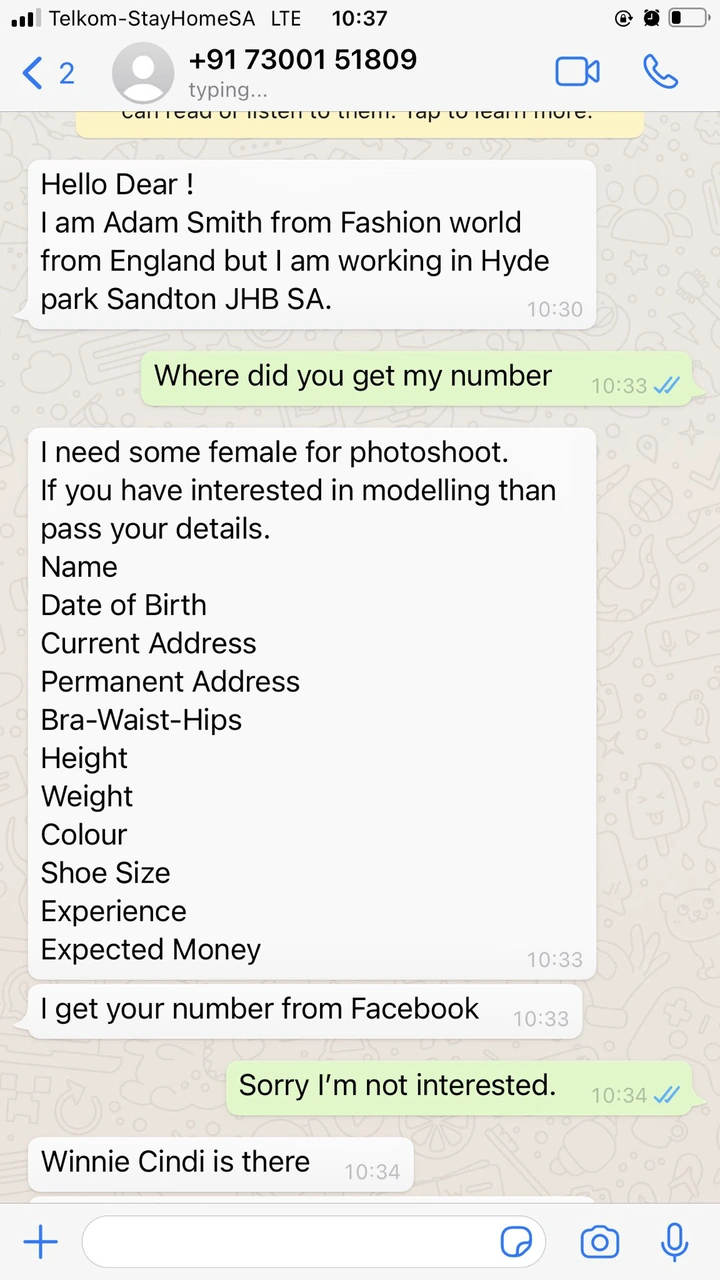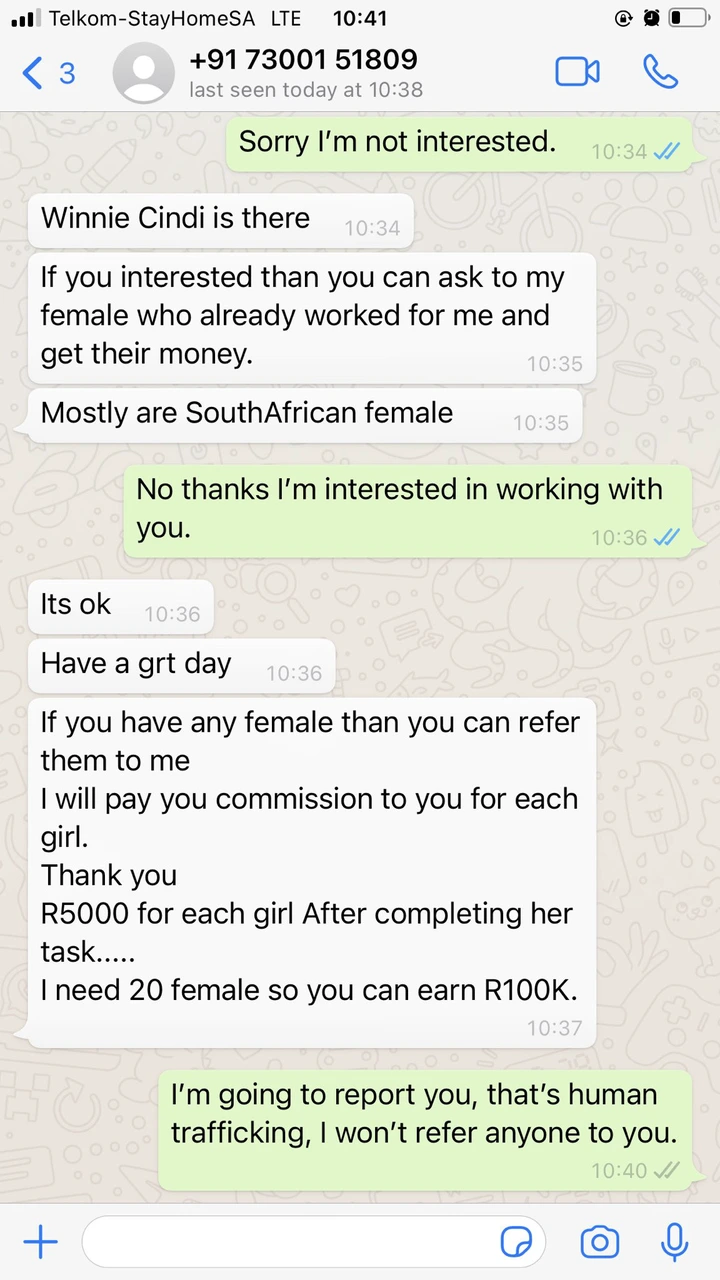 After the girl said she will report the guy for human trafficking, he then deleted the message but luckily the had taken pictures of the conversation.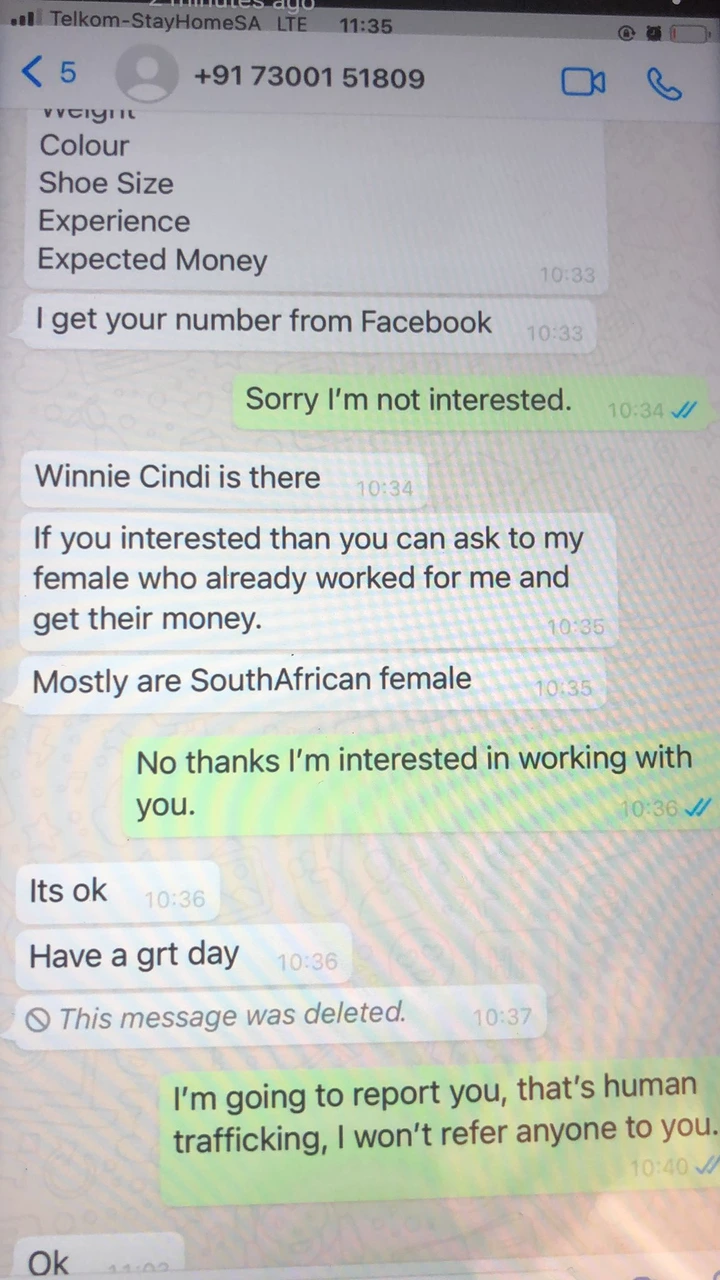 Please share this with as many people as possible to make sure we save our girls and those who might human traffick girls unaware. Please follow me for more updates and information, don't forget to click on like and you can comment below if you want to share similar experience.
See you in the next article.
Content created and supplied by: Matshidisop (via Opera News )